Inkjet printer ink is available in convenient replacement cartridges offered by computer printer manufacturers, office supply stores, and other vendors. For the more technically savvy, inkjet ink is also available in bulk form and in refill kits. Inkjet refill kits cost about half the price of new cartridges.

If you plan to refill an ink cartridge, be sure to refill it at once when it runs out of ink. Otherwise, the ink jets on the empty cartridge may clog, potentially rendering the cartridge useless. You should always keep spare refill kits on hand for this reason. Ink cartridge refill kits are often supplied with latex gloves, which you should wear when refilling the cartridge. Be sure to handle the ink cartridge and ink refill syringe carefully to avoid spilling ink on your clothing, printer, or furniture. Those who use large quantities of ink and don't want the hassle of constantly refilling cartridges may elect to install a continuous ink system, in which ink is automatically collected from bulk bottles and deposited directly into the cartridges.
Inkjet ink cartridges are available from printer manufacturers as well as third-party companies. Cartridges offered by printer manufacturers are known as OEM cartridges. These cartridges, which have the same name brand as the printer in which they are being used, are the most expensive option. Averaging between $30 and $50 per refill, it can cost almost $100 to replace both the black-and-white and color cartridges in your printer. All other inkjet cartridges are known as compatible cartridges. These cartridges are significantly less expensive than OEM ink cartridges, but they can be difficult to find for newer model printers. On InkjetInk.us, we describe the pros and cons of both types of ink cartridges, including printer warranty issues. The following discussion of the Magnuson-Moss Warranty Act, passed by Congress in 1975, may help you decide whether to purchase OEM or compatible ink cartridges for your inkjet printer.
OEM Cartridges And Compatible Cartridges
For United States consumers, the Magnuson-Moss Warranty Act (excerpted below) means that the manufacturer of your printer cannot void the warranty on your printer if you are using inkjet ink cartridges or refill kits manufactured by someone other than the printer manufacturer. This includes the use of compatible cartridges, refill kits, and printer ink. However, printer manufacturers are not required to make warranty repairs to printers that have been damaged due to the use of aftermarket products that they did not manufacture, co-manufacture, or authorize for use in their products.

United States Code
Title 15 - Commerce and Trade
Chapter 50 - Consumer Product Warranties
Section 2302. - Rules governing contents of warranties
(c) Prohibition on conditions for written or implied warranty; waiver by Commission

"No warrantor of a consumer product may condition his written or implied warranty of such product on the consumer's using, in connection with such product, any article or service (other than article or service provided without charge under the terms of the warranty) which is identified by brand, trade or corporate name; except that the prohibition of this subsection may be waived by the commission if the warrantor satisfies the Commission that the warranted product will function properly only if the article or service so identified is used in connection with the warranted product, and the Commission finds that such a waiver is in the public interest. ..."

Quite a few websites offer inkjet ink cartridges, and we have chosen to list a few of the better-known suppliers for our readers' convenience.
Compatible Inkjet Ink Cartridges
123Inkjets.com


Offers remanufactured and compatible inkjet and toner cartridges for printers as well as related printing supplies.
www.123inkjets.com

Atlantic Inkjet


Based in Maine, Atlantic Inkjet offers a wide selection of remanufactured and compatible printer ink cartridges, inkjet cartridge refills and many other ink-related products. Find compatible cartridges and inks for printer brands such as Epson, HP, Canon, Lexmark, Xerox, Compaq, Brother, Apollo, Kodak and Samsung.
AtlanticInkjet.com
OEM Inkjet Ink Cartridges
Related Ink Cartridge Websites
---
Copyright 2004-2022 Zeducorp.
All rights reserved.
About us
.
Contact us
.
Search
.
For your convenience, certain links will open in new windows.
Inkjet Ink Cartridge Guide
Related Images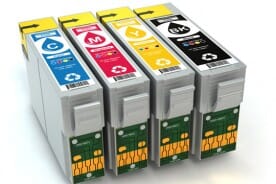 Four Printer Ink Cartridges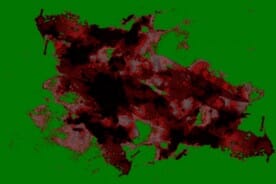 Abstract Black And Red Ink Blot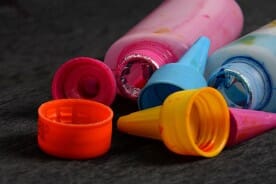 Ink Jet Color Ink Bottles